To view User's information:
Navigate to the "User Information" page by selecting the name of the User from the "Location Details" page or click on the user name from the list of the Responders on the "Home" page under "Responder" tab.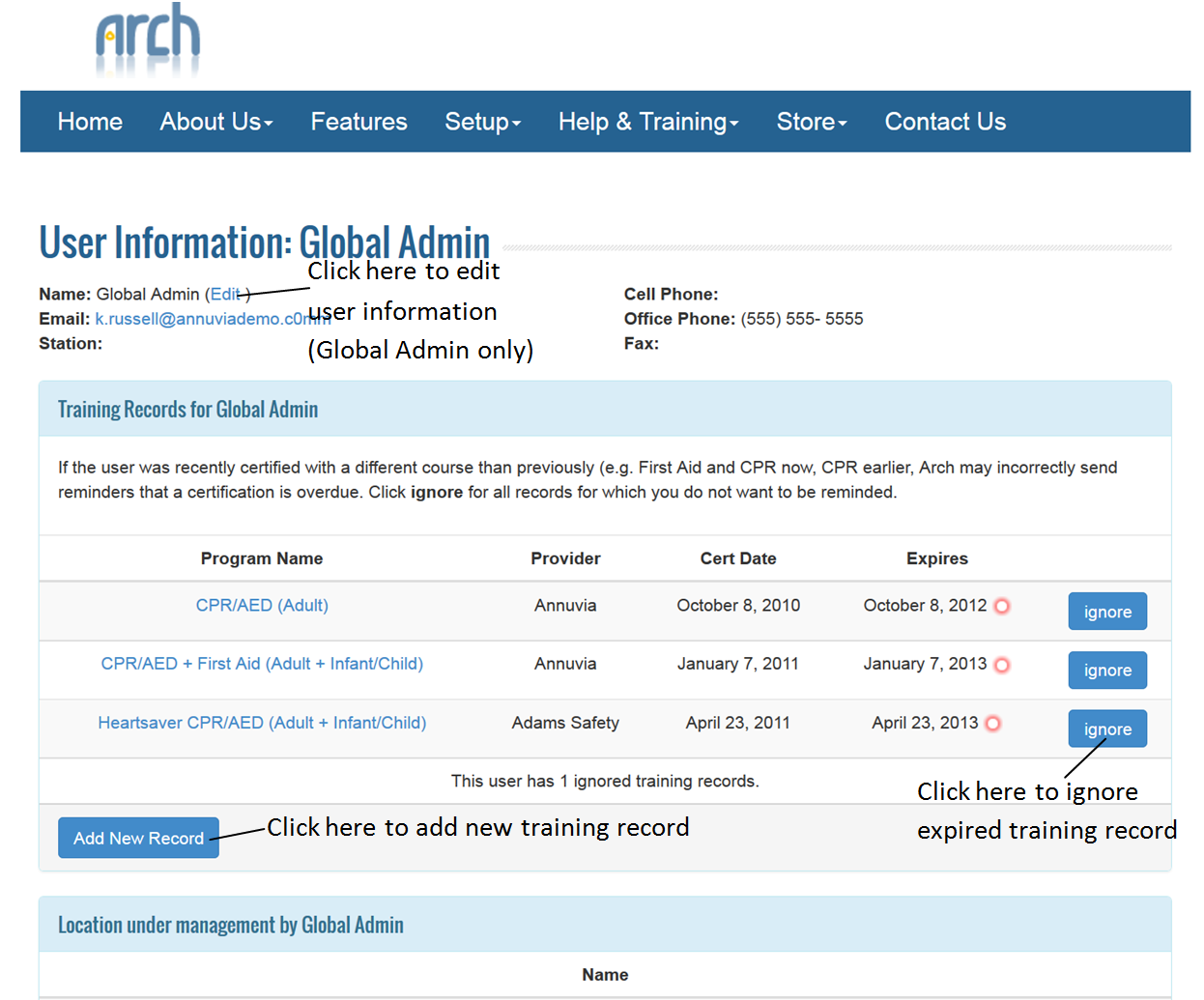 User's email, Phone, Cell phone, Fax number and the list of trainings attended will be displayed on this page.
All training records with their status is displayed on this page. Each training will have Training Name, Training Provider name, Certification Date, Expiration date and the status orb.
The color of the status orb indicates the training status. Red – Expired, Green – Current, Yellow – About to expire.
The expired trainings can be ignored by clicking on the "Ignore" button on the expired training.
To add new training record, click on the "Add new record" link.
How to edit Responder Details
How to add new training record