On the Accounts Details page, click on the Location link to which the AED needs to be added.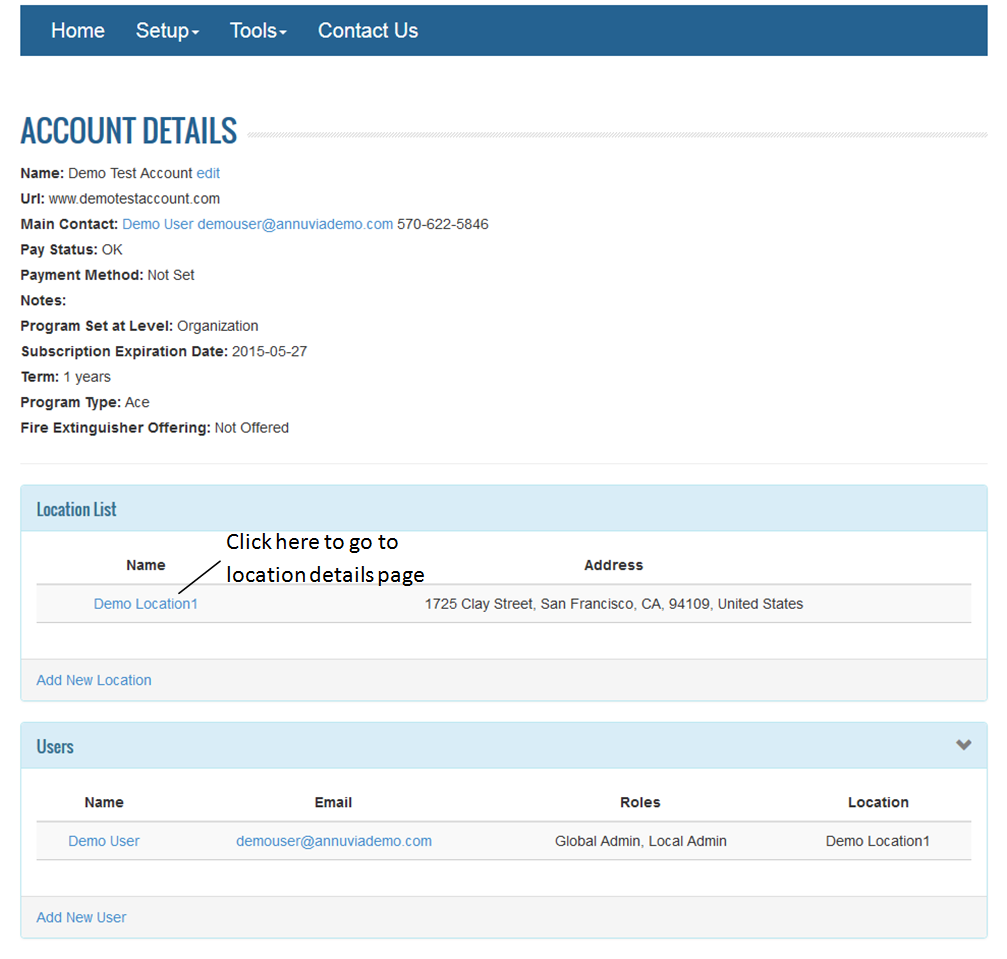 On the Location Details page, under Local Administrators for this location section, select the user who will be the local admin for this location and click on Add as Local Administrator button.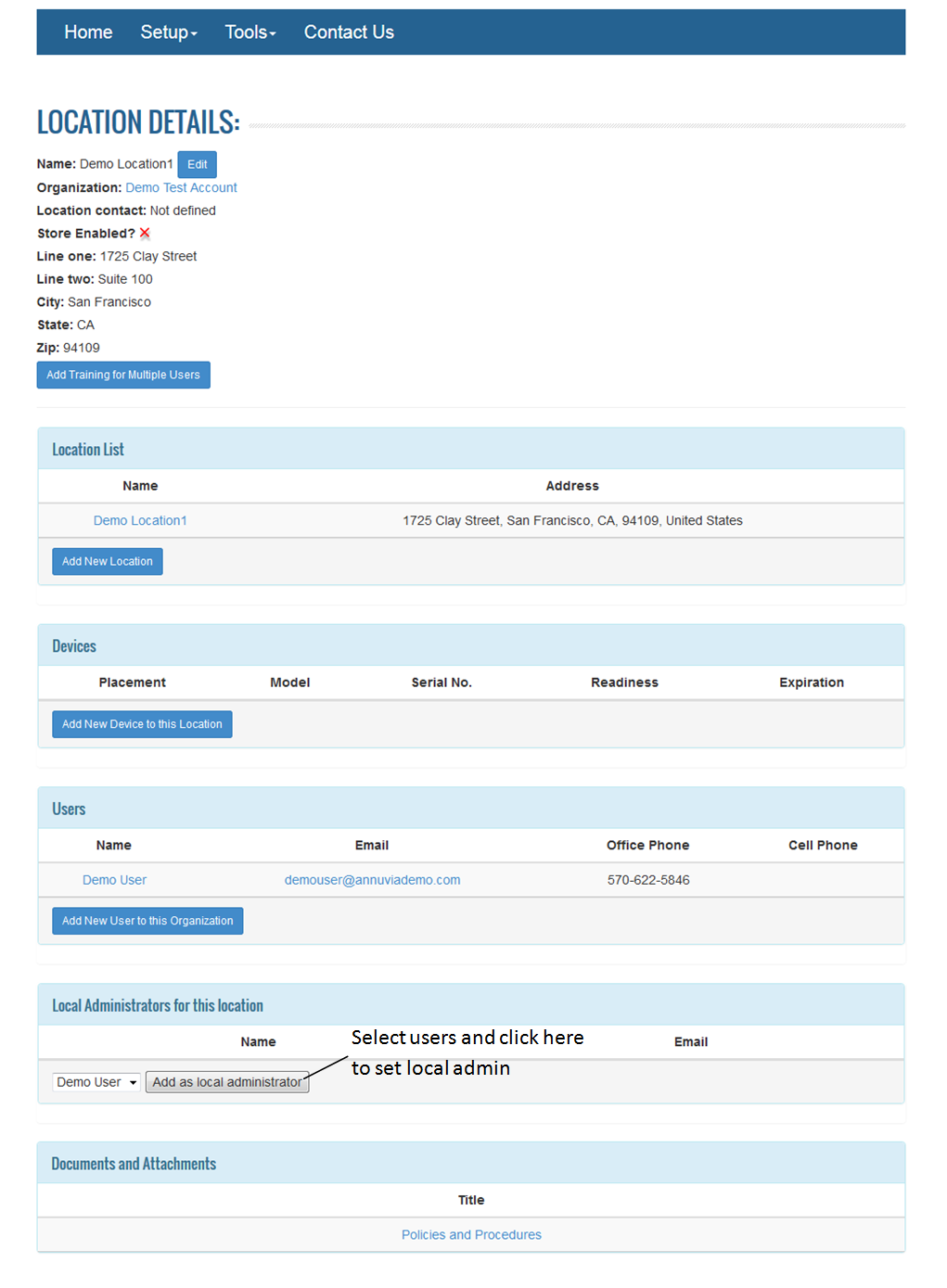 Local Admin record will be displayed as below upon successful completion.