On the Home page, Under Responders tab, all Responders are listed. To veiw any Responder's detail, click on the Responder Name hyperlink.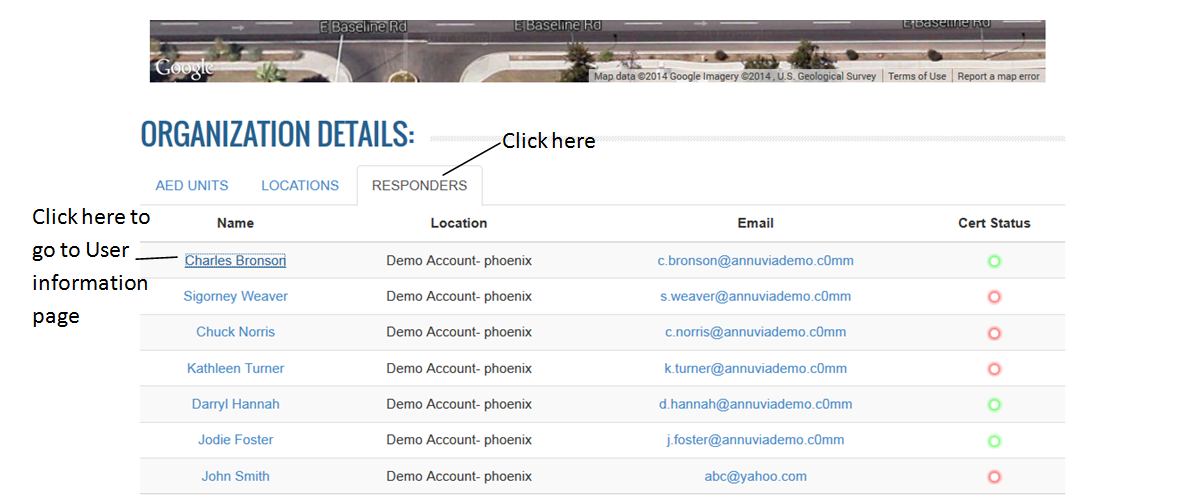 On the User Information page, click on the Training name to edit the training record.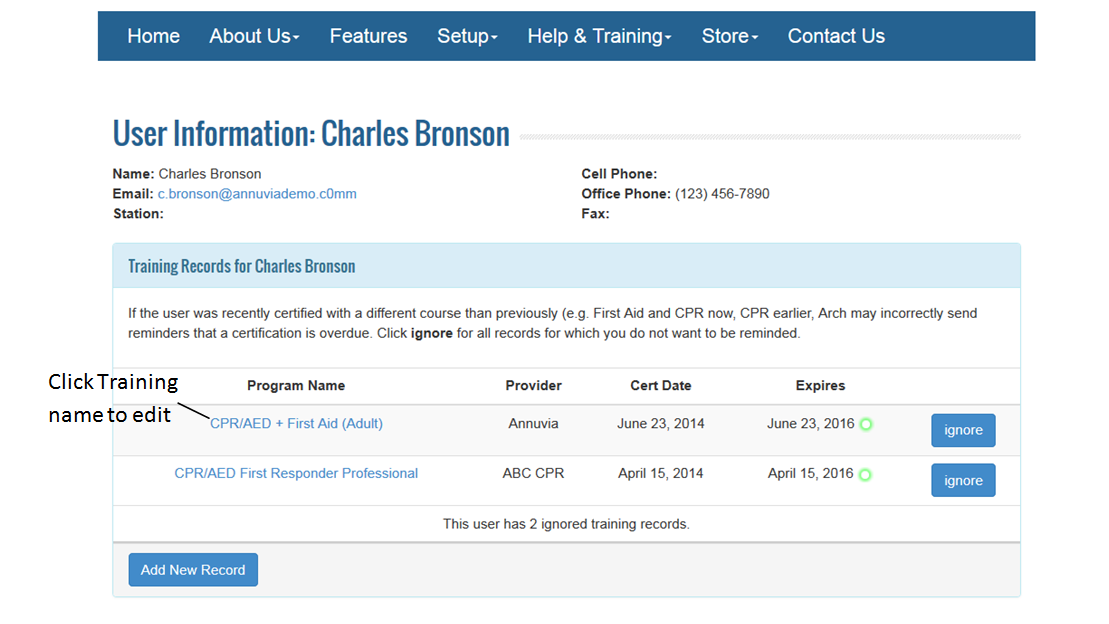 The following details can be changed for the training and click on Update button.
Training Program Name
Training Provider Name
Certification Date
Expiration Date
To ignore/delete a training, please check the Ignore check box.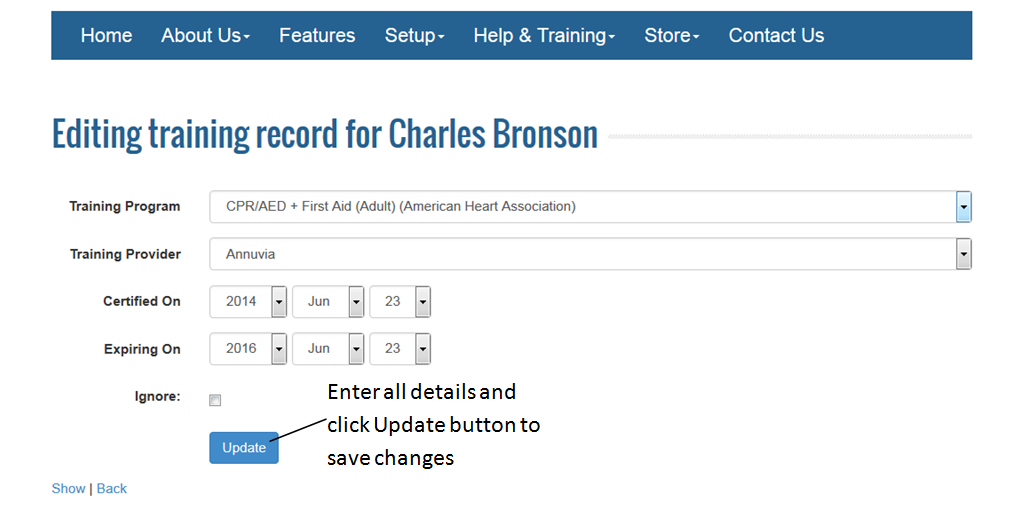 The updated training records page will be displayed.