On the Home page, Under Responders tab, all Responders are listed. To veiw any Responder's detail, click on the Responder Name hyperlink.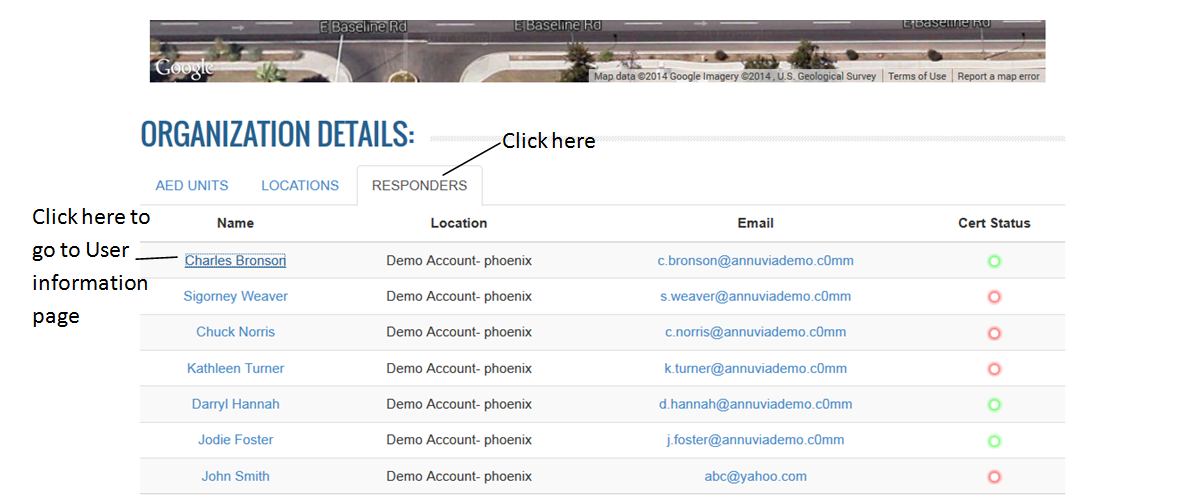 The expired trainings can be deleted for a Responder so that it will not appear on the training list. On the User Information page, click on the Ignore button to delete the training record.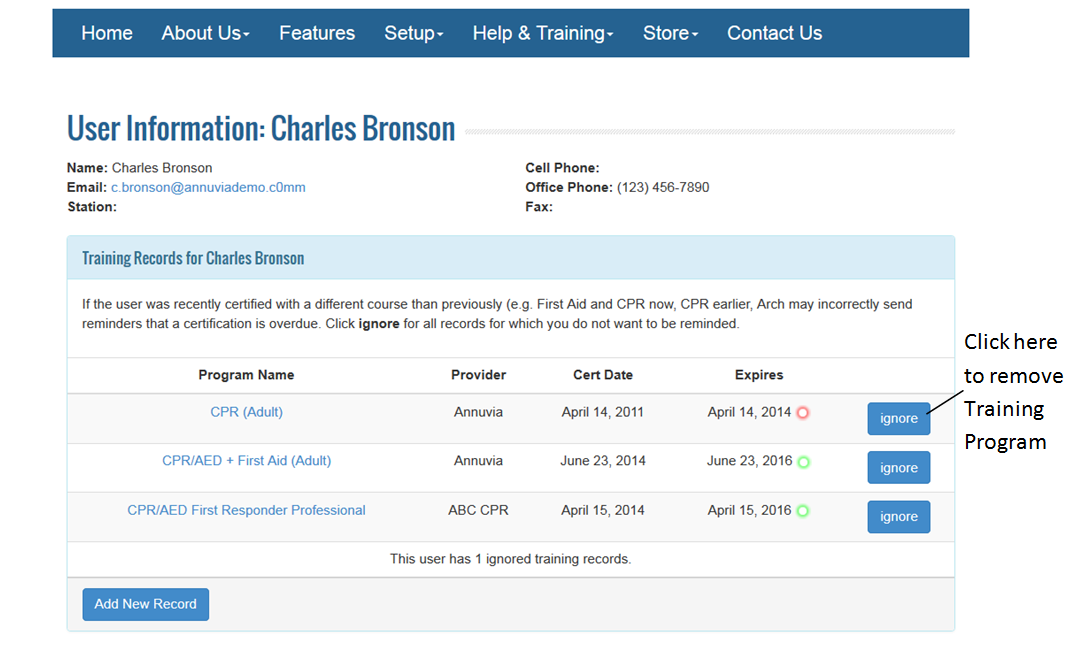 The updated training records page will be displayed.