Please note that users with Global Admin role will be able to disable user in Arch. If you are not having Global Admin role, Disable link will not be displayed at the right side of the page. Please contact your CP or support@onlineoversight.com for any further assistance.
To delete a user, Select Users from Setup menu option. This will take you to the Listing Users Page.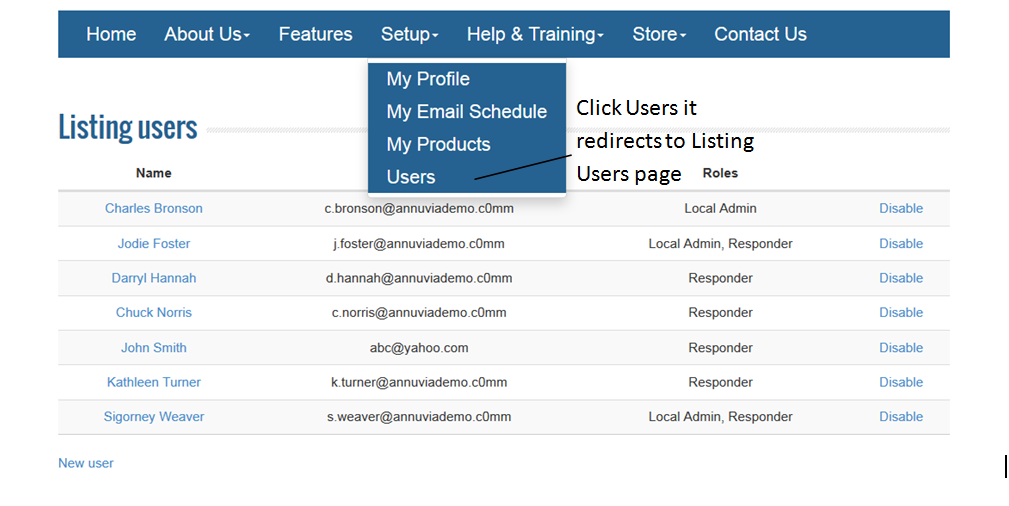 To disable any user, click on the disable link on the same row.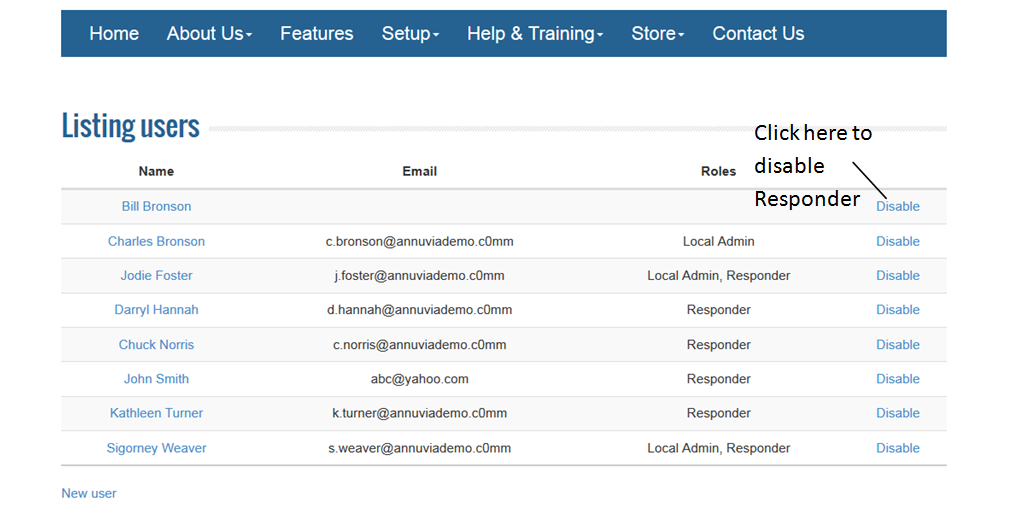 A confirmation message will be displayed at the top of the screen.