On the Accounts Details page, click on the Location link to which Location Contact needs to be added.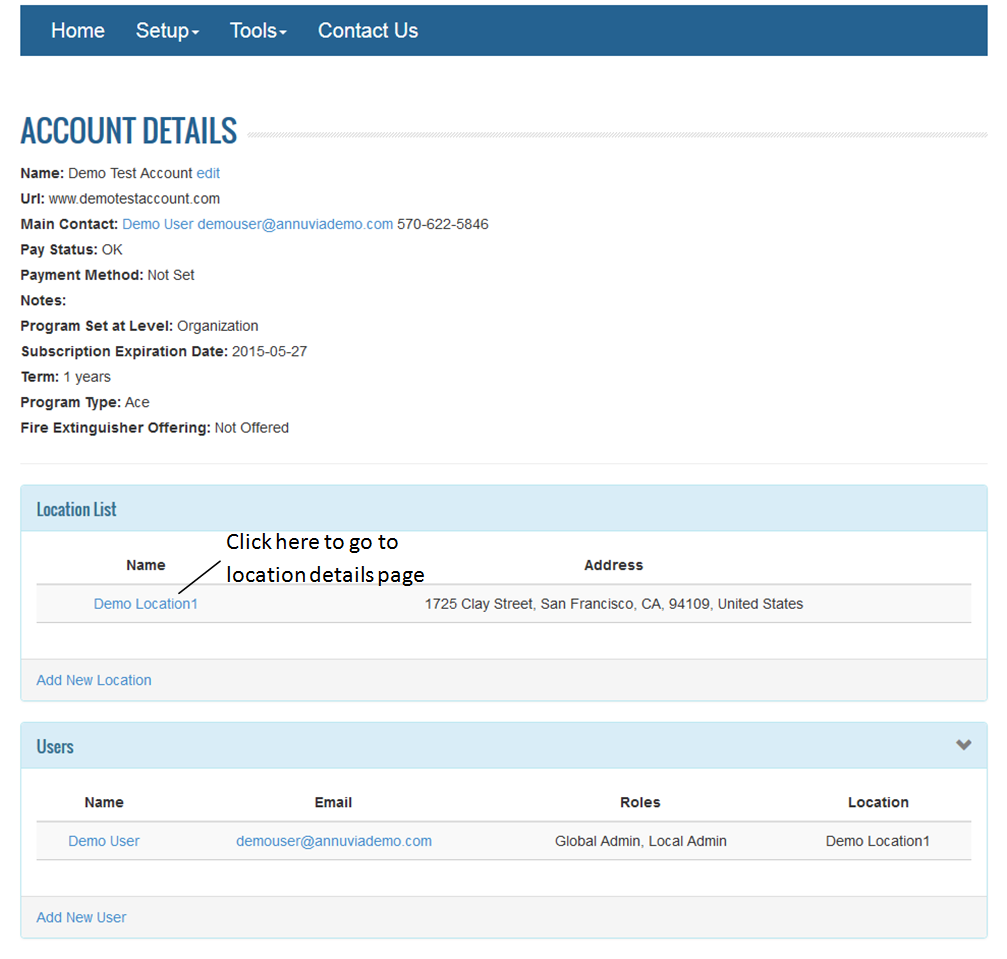 Click on the Edit button on the Location Details screen.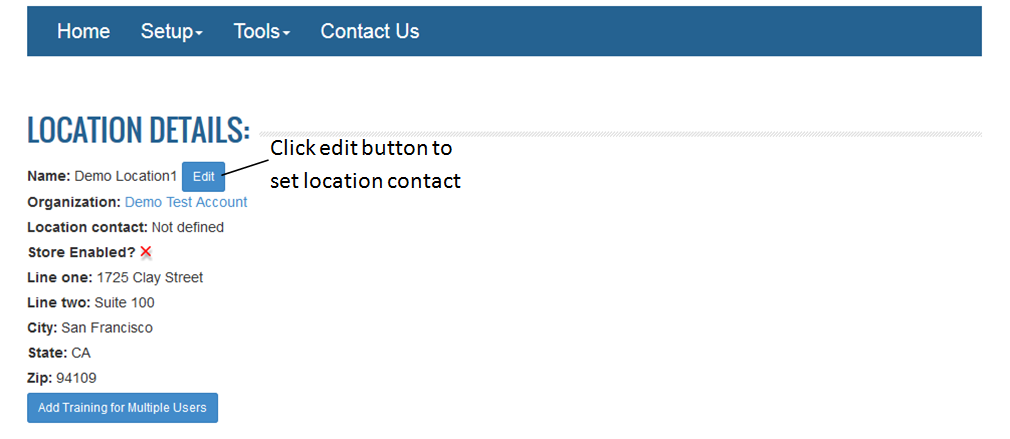 Select the Main Contact from the dropdown list and click on Save button.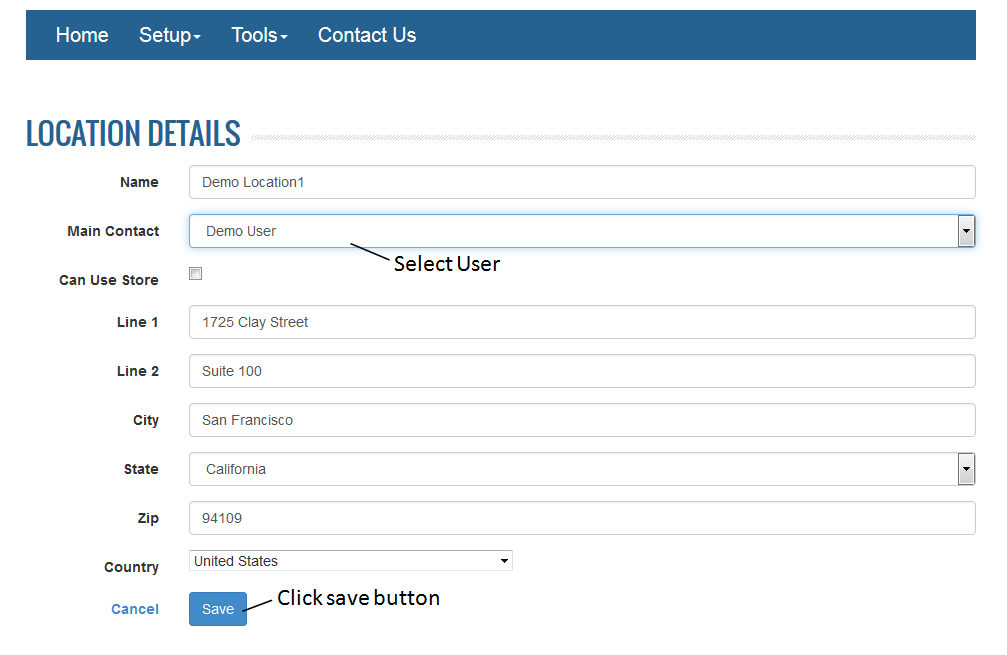 The Location contact will be set for the location. It is required for sending PSAP/EMS forms.