The AED Prescription(s) can be found on the Location Details page under Documents and Attachments section.
How do I navigate to find the prescription?
On the Home page, Click on the "Locations" tab.

All locations will be listed with the no. of AED units, Readiness Alerts, Exp. Alerts, and Exp. Warning. Click on the Location name to view the Location Details page.

On the Location Details page, scroll down to bottom and you will find the Documents and Attachment section. Each AED will have a prescription and the link to the document has AED Serial number on it. Example: Prescription for AED Serial Number 444445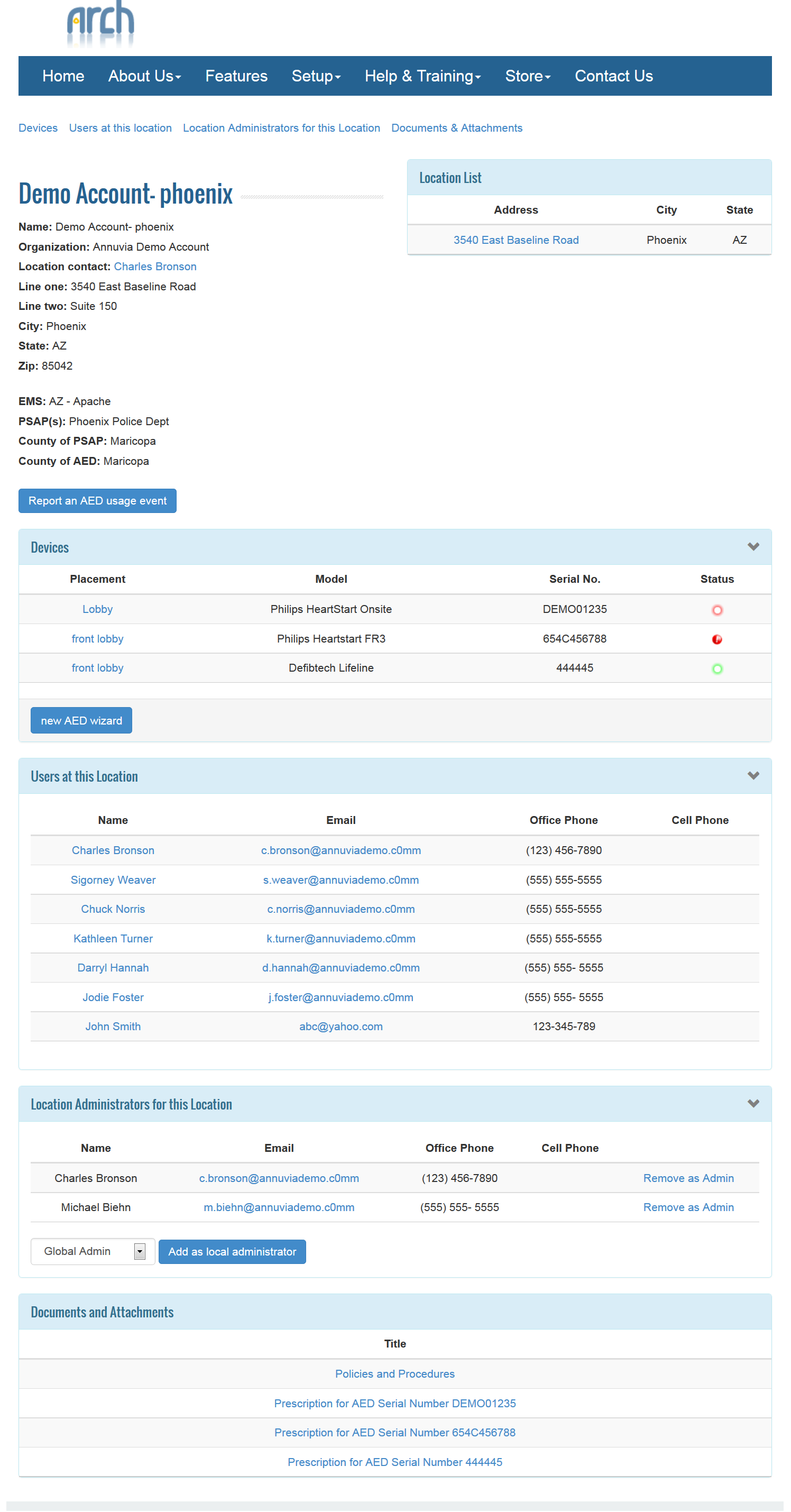 If you click on the specific AED's prescription link, it opens up the prescription which can be printed or saved on your system.