On the Home page, Under Locations tab, all Locations are listed. To veiw any Location's detail, click on the Location Name hyperlink.


On the Locations Details page, select the location hyperlink for the location for which you like to add Local Admin. Under Local Administrators for this location section, select the name of the Local admin in the drop-down box and click on Add as Local Administrator button.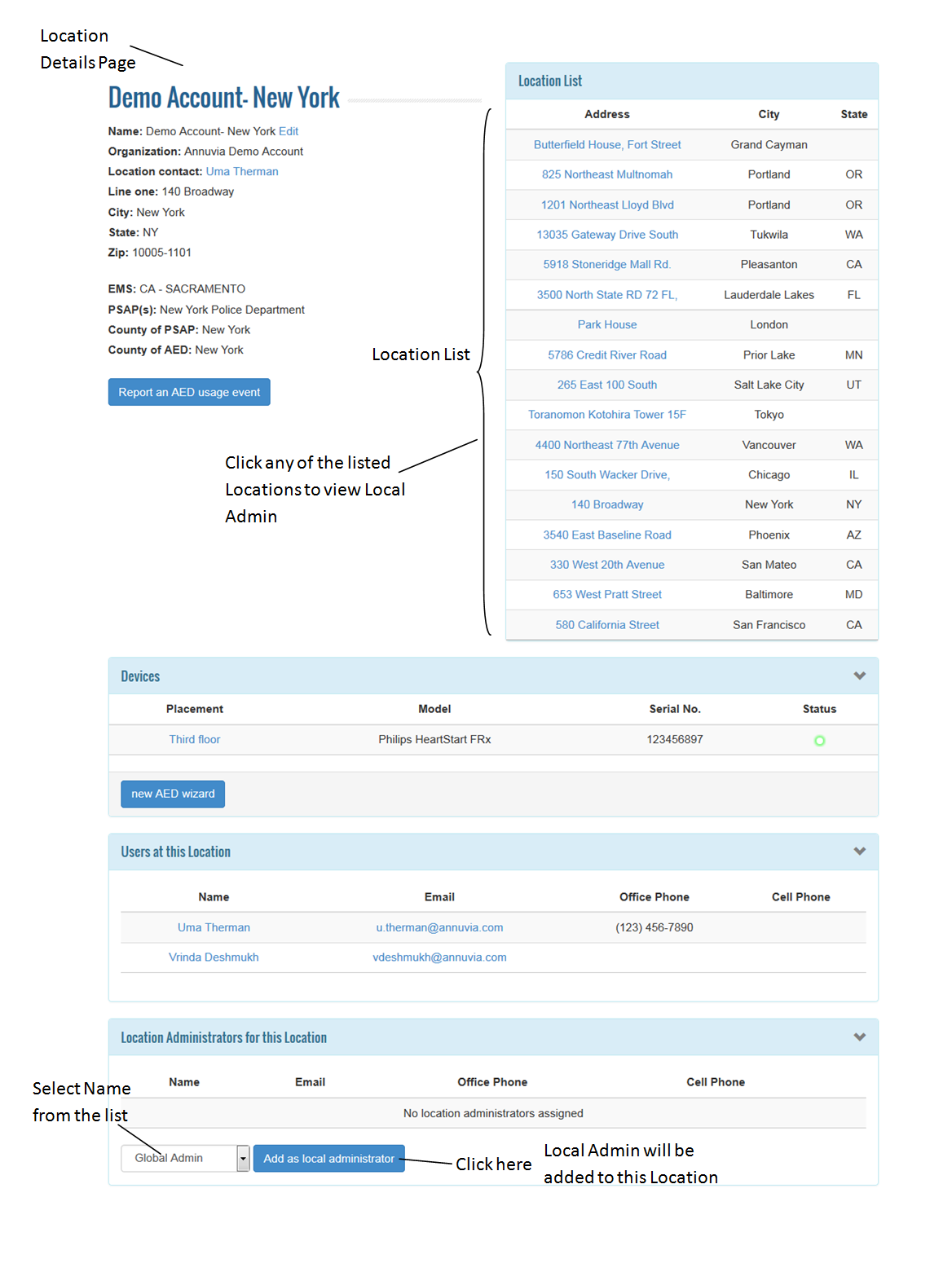 A confirmation message will be displayed at the top of the screen.