To report an AED usage event, please follow the steps below.
1. Please click on the "Orb" in the Map on the Home page as shown below.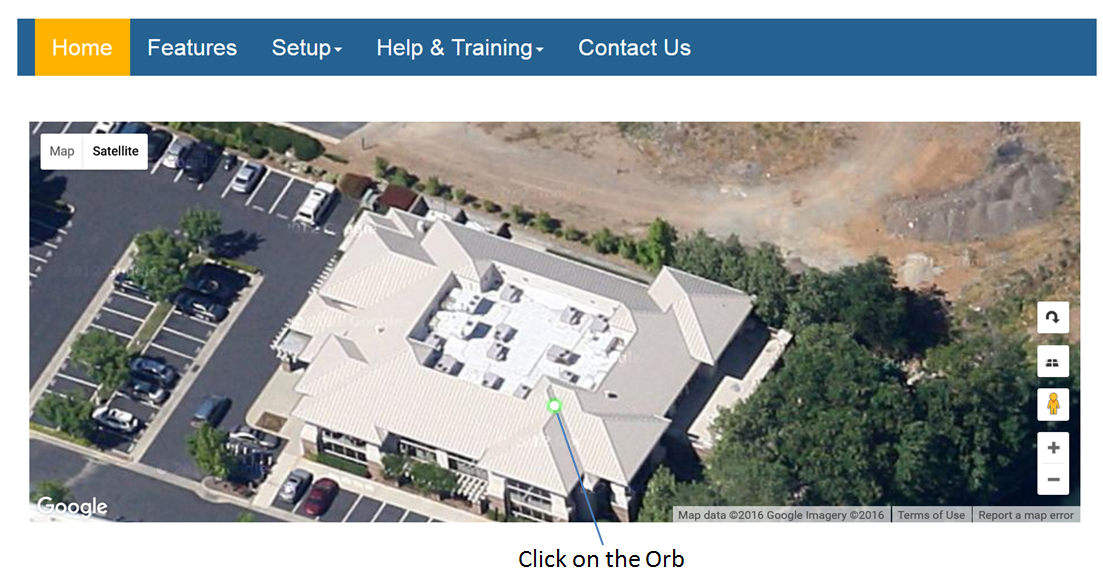 2. On the small window that appears on the map, please click on the button named "Report an event" as shown below.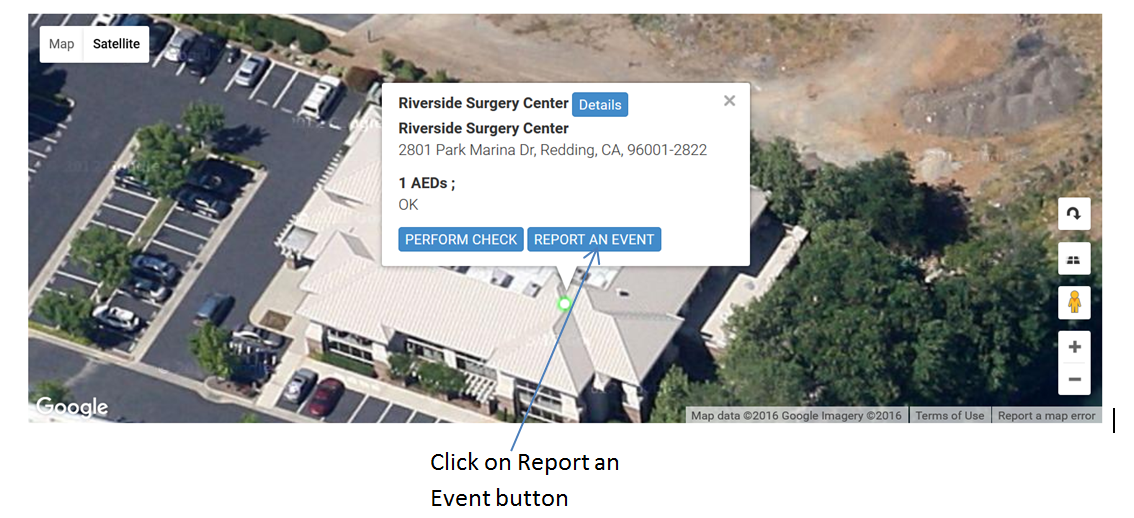 3. Please fill up the AED Event details and click on Save button.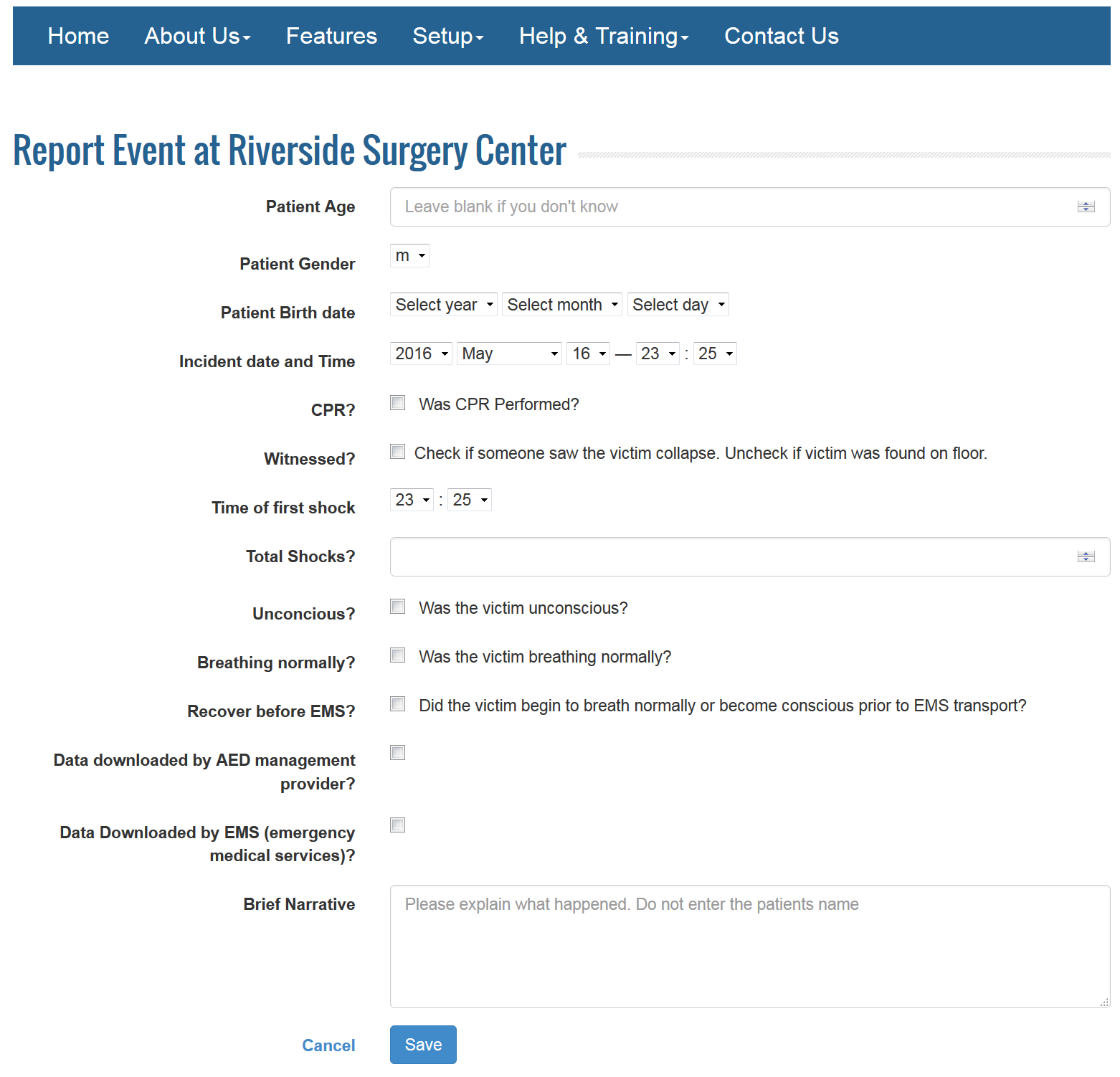 On saving the AED Usage details, a new support ticket will be created and our support team will follow up with you for further assistance.